FAMH Overview
This First Aid for Mental Health (FAMH) course provides learners with an understanding of mental health, which helps break down the stigma associated with mental health and the skills to start a supportive conversation with someone.
It is reported that this year 1 in 4 of us will suffer from mental health. Therefore, the course is aimed at everyone who wants to develop the skills to start a supportive conversation and signpost to additional help where needed.
The course develops knowledge to recognise someone who may need help and introduce the First Aid for Mental Health Action Plan to provide support. On completion of the course, learners will be recognised as First Aider for Mental Health.
"What I found to be most useful was the focus on supporting us as the MH First Aiders and what our roles will entail. We were allowed the opportunity to put the skills we had been learning into practice with the other participants and with the trainer during the final assessment. This allowed us to reflect on the challenges we may encounter in a real setting which will help prepare us.
I have been in many training situations where the focus is on the core subject, which of course is fundamental. However, I have not experienced learning where direct support was given to the participants who will be undertaking these new roles and utilising their skills to support others in need." Toyah Warrington, 2020

FAMH Syllabus
A range of topics are covered including:
What is First Aid for Mental Health?
Breaking down stigma
Recognising mental health conditions
Starting a supportive conversation
Impact of drugs and alcohol
First Aid for Mental Health action plan
Considering First Aid for Mental Health in the workplace
Delivery style
The course is delivered through a mixture of self-study and virtual classrooms. The group sizes are kept small to provide plenty of opportunity for discussion.
The candidate will be given access to online resources which involve reading, interactive videos, reflective questions and quizzes.
The online learning will be supported by 3 virtual classroom sessions which will embed the information learnt in the online materials and provide the opportunity to practice providing support to someone in crisis. The virtual sessions are very interactive utilising virtual breakout rooms, annotations on the presentation and interactive polls.
There is a fourth virtual session carried out on one to one basis between the tutor and the candidate, to discuss the learning from course and a final opportunity to practise the skills of providing support.
Schedule
| Date | |
| --- | --- |
| 18 - 19 January 2021 | |
| 9 - 10 February 2021 | |
| 10 - 11 March 2021 | |
Times
The course runs over two days. There are set times for the virtual classrooms, with work to complete through e-learning in between. You cannot attend the final virtual classroom or professional discussion if the e-learning is not complete.
| | |
| --- | --- |
| Virtual Classroom 1 | Day 1 - 09:30 until 11:00 |
| Virtual Classroom 2 | Day 1 - 14:30 until 16:30 |
| Virtual Classroom 3 | Day 2 - 10:00 untill 12:00 |
| Professional Discussion | Booked on an individual basis |
Assessment
The fourth virtual classroom is a professional discussion with the trainer to assess the learning undertaken from the course. This session will be recorded as evidence of assessment and held securely for audit purposes by the awarding body. The discussion reflects on what you have learnt and provides an opportunity to practise providing support with your trainer.
Certification
Successful candidates will be issued with an Ofqual regulated Level 2 Award in First Aid for Mental Health by the awarding body First Aid Awards (FAA).
Certification Renewal
The qualification lasts for three years and can be renewed by resitting the qualification.
It is recommended you undertake yearly continual professional development, to maintain your knowledge.
Equipment
Candidates will need the ability to get on the internet to access the online resources and access the virtual classrooms. This can be achieved through a tablet or personal computer which has internet access and a webcam.
Additional Information
If you have any additional questions, do not hesitate to contact us.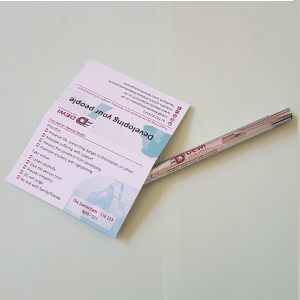 Price Includes
Candidate registration fees
Certification
Course handbook
Assess to online resources
Online assessment
First Aid for Mental Health Badge
Price
£100 per person.
Course invoiced after booking, with the option at the time of the booking to request invoice payable by credit card.