FAMH Overview
This half-day Awareness of First Aid for Mental Health (FAMH) course provides learners with an understanding of mental health, which helps break down the stigma associated with mental health.
It is reported that this year 1 in 4 of us will suffer with mental health. Therefore the course is aimed at everyone from public to work colleagues, to provide the skills to recognise someone who may be suffering with mental health and to sign post them to the support they need.
FAMH Syllabus
A range of topics are covered including:
What is First Aid for Mental Health?
Breaking down stigma
Identifying common mental health conditions
Sign posting to support
Schedule
Certification
Sucessful candidates will be issued with an Ofqual regulated Level 1 Award in Awareness First Aid for Mental Health by the awarding body First Aid Awards (FAA).
Certification Renewal
The qualification lasts for three years and can be renewed by resitting the qualification.
Refreshments
The course will have one planned break with tea, coffee and snacks provided.
Additional Information
Click here for further information about this course.
If you have any additional questions, do not hesitate to contact us.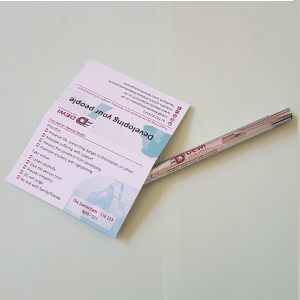 Price Includes
Candidate registration fees
Certification
Course handbook
Price
£50 per person.