SG Group Course Overview
This half-day Safeguarding Awareness course provides learners with an understanding of what is safeguarding, the law and their responsibilities. The course makes people aware of the signs to be aware of and how to report concerns when they see signs or receive a disclosure.
The discussions during the course highlight what you see does not always make sense and alone will not suggest abuse is taking place; however you may be holding a piece of the jigsaw and by reporting your information, someone else gets a fuller picture.
Everyone has the right to be safe without fear of abuse, neglect or exploitation and this course helps everyone help prevent this from happening or occurring again by developing everyone's knowledge.
SG Syllabus
A range of topics are covered in Safeguarding Awareness course including:
Safeguarding legislation and guidance
Different roles and responsibilities
Indictors of abuse or neglect
Recognising concerns and disclosures
Avoiding making judgements
Reporting concerns
Delivery style
The course is facilitated through group and class discussion to involve all candidates and to ensure all candidates are grasping the board topics ready for the assessment.
Candidates can wear clothing that they feel comfortable to support their learning and take part in group discussions with other candidates.
Resources
The course includes a 'Safeguarding and Protecting Children, Young People or Vulnerable Adults' handbook, produced by Instructuk Resources Ltd to support the course.
Assessment
The course includes interactive group discussion which is monitored by the tutor and a written question paper at the end of the course.
Post-course
There is no post-course learning for this course.
You can arrange a program of support from Dewi Development Ltd for your staff. This can include ongoing coaching or debrief sessions should one of your employees need to use their skills.
Certification
Successful candidates will be issued with an Ofqual regulated Level 1 Award in Awareness of Safeguarding by the awarding body First Aid Awards (FAA).
Certification Renewal
The Awareness of Safeguarding qualification does not expire, but Continual Professional Development is recommended to keep up to date with changes in best practise and legislation. Some companies, awarding bodies or member organisations required yearly CPD takes place to maintain current knowledge.
Candidate Needs
There are no barriers to undertaking training. If candidates have any physical or learning needs for the group work or for the assessment, this should be notified as part of the booking.
Location
We can deliver the training at your venue which has a suitable training room or we can support you in arranging a suitable external venue. Training at your venue can save you costs but at the same time risk your staff being distracted by day to day concerns that arise, which may not be suitable as they approach the assessment.
Locations will require:
Room big enough to sit 16 candidates to sit in a horseshoe
Tables for group work and assessment at the end of the session
Projector and screen with computer connection, however, we can provide a projector with laptop
While we will deliver our courses across the country, we focus on supporting local businesses in south Wales from Cardigan to Haverfordwest, Carmarthen, Swansea, Cardiff and Newport.
Refreshments
The course will have three planned breaks, including lunch. No refreshments are included when delivered at one of your venues, but tea and coffee will be included when delivered at a venue arranged by ourselves.
Additional Information
If you have any additional questions, do not hesitate to contact us.
Pricing
Group price for 6 is £305.00* with extra candidates £14 per person to the maximum number.
The group price is based on training at your venue for the maximum number of candidates. If you do not have a suitable training venue, we can work with you to arrange a venue near you at an additional cost.
* If you are further than 50 miles from Swansea, there will be additional travel costs. Contact us to discuss the options.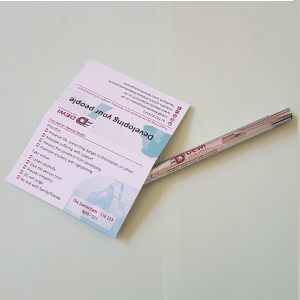 Price Includes
Candidate registration fees
Certification
Course handbook
Great instructors